Expert Tile Installations in Miami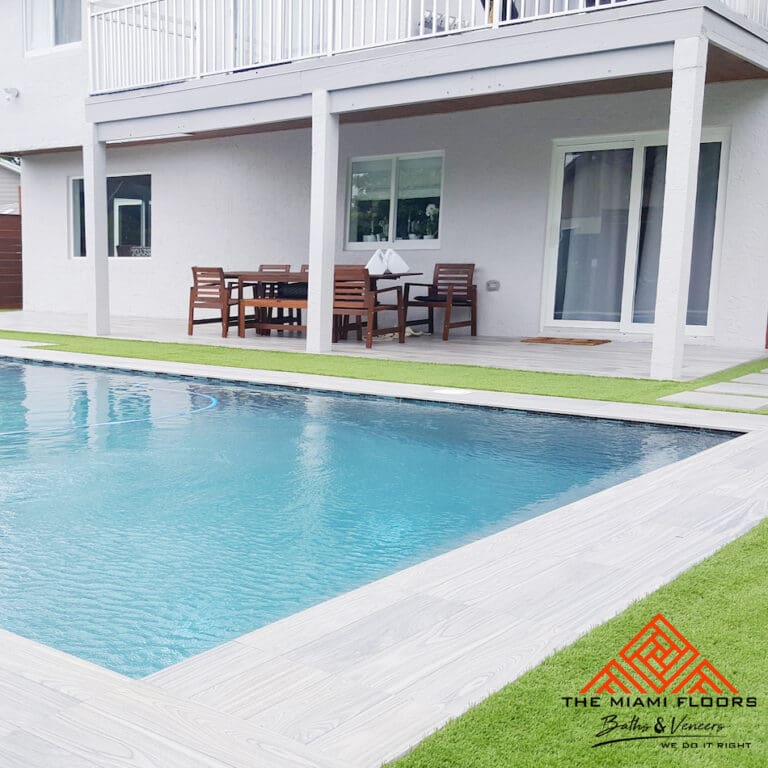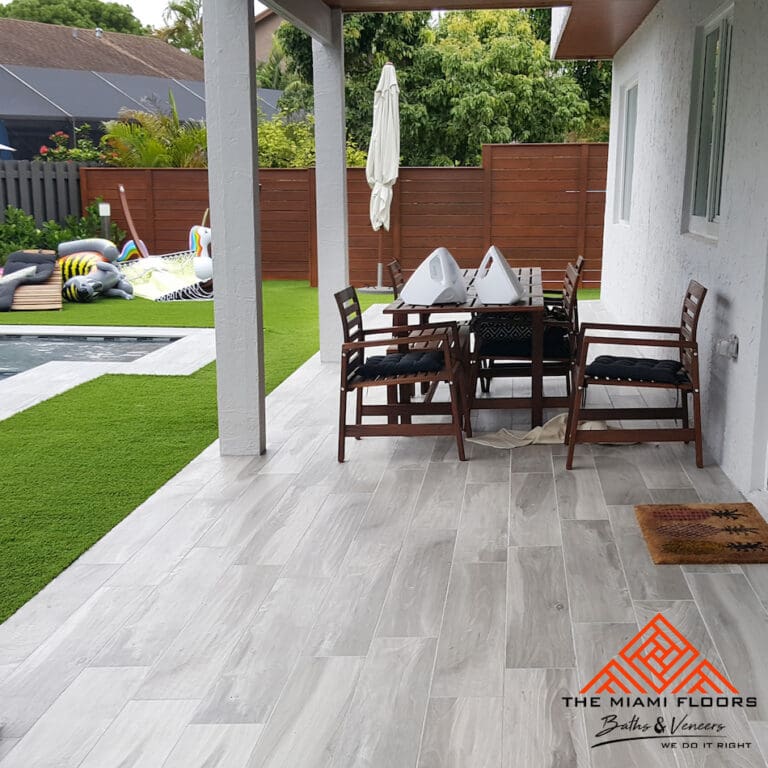 Request Your FREE Quote Today
Miami's Premier Tile Installation and Home Renovation Experts
Welcome to The Miami Floors – Baths & Veneers – where your vision meets impeccable craftsmanship. As the best-rated tile installers in Miami, we take pride in our stellar 4.9/5 Google rating, a testament to the trust and satisfaction of over 85 delighted clients.
From transformative Tile Installations to comprehensive Bathroom Remodeling, Floor Leveling, and expert Shower Waterproofing, our suite of services is tailored to meet the diverse needs of our esteemed clientele. 
Are you considering a renovation or wondering about the perfect tile for your space? Begin your journey with us through a FREE Quote and Consultation. Let us help you transform your space into a piece of art that resonates with style and purpose.
Your trust and satisfaction drive us to deliver better each day. At The Miami Floors – Baths & Veneers, our work speaks through the experiences of our esteemed clients. Dive into their stories and understand why we are the choice for many regarding Flooring and Tiling in Miami.
Flooring Contractors in Miami
Are you looking for impeccable Tile Installation in Miami? The Miami Floors – Baths & Veneers offers unparalleled tile and flooring installation services tailored to your unique needs. Our dedicated team of professional tile installers and flooring contractors bring expertise and precision to every project. Whether considering a sleek ceramic upgrade or a luxurious marble floor, trust in our reputation to transform your space. Experience the distinction of top-tier flooring in the heart of Miami. 
Ceramic Tile Installation
A favorite in many Miami homes, ceramic tiles exude timeless charm. As a trusted name in Tile Installation in Miami, our team of flooring contractors ensures that each ceramic design, whether minimalistic or boldly patterned, is flawlessly installed to withstand the city's unique climate and lifestyle demands.
Bathroom & Shower Tile Installers
Daily transformations happen in the bathroom, from invigorating morning showers to relaxing evening baths. Our expertise ensures that every tile installation enhances this experience. Recognizing the moisture, wear, and tear challenges in such spaces, our tile installers and flooring contractors offer practical and innovative solutions. Whether you fancy a classic monochrome palette or a contemporary geometric design, we craft functional bathrooms and oases of tranquility in bustling Miami.
Porcelain Tile Installation
In tiles, porcelain stands out for its blend of luxury and sturdiness. These tiles epitomize elegance, but their true beauty lies in their resilience, making them perfect for the demanding Miami environment. At The Miami Floors – Baths & Veneers, our Porcelain Tile Installation process revolves around precision. Every cut, every alignment, and every placement is done with obsessive attention to detail, ensuring your spaces are enchanting and enduring. Trust our flooring contractors for quality results.
Kitchen Tilling Solutions
Miami's kitchens are more than just cooking spaces – they're the heart of homes, bustling with activity, flavors, and stories. Realizing their importance, our team of tile floor contractors delves deep into understanding your kitchen's unique needs. From spill-resistant floor tiles to heat-resistant kitchen backsplashes, we ensure your kitchen is ready for everything. Whether you're an amateur chef experimenting with Cuban cuisine or a busy parent juggling multiple tasks, our tiles ensure your kitchen remains stylish, safe, and stellar.
Miami's love for pools is undeniable; we're here to enhance that experience. Our team of Pools Tile Contractors ensures that your pool not only looks inviting but also stands up to the challenges of constant water exposure and chlorine effects. Using tiles that reflect the azure Miami skies and resist pool chemicals, we turn your poolside into a luxurious retreat.
Bathroom Remodeling in Miami
In the pulsating heart of Miami, a bathroom isn't just a functional space. It's a personal retreat, an oasis within homes where individuals prepare for the day ahead or unwind after sun-soaked adventures. With the city's unique blend of cultures and styles, bathrooms become a canvas of expression. At The Miami Floors – Baths & Veneers, our Bathroom Remodeling Services echo the vibrancy and sophistication of Miami, ensuring that every corner of your sanctuary resonates with luxury and functionality.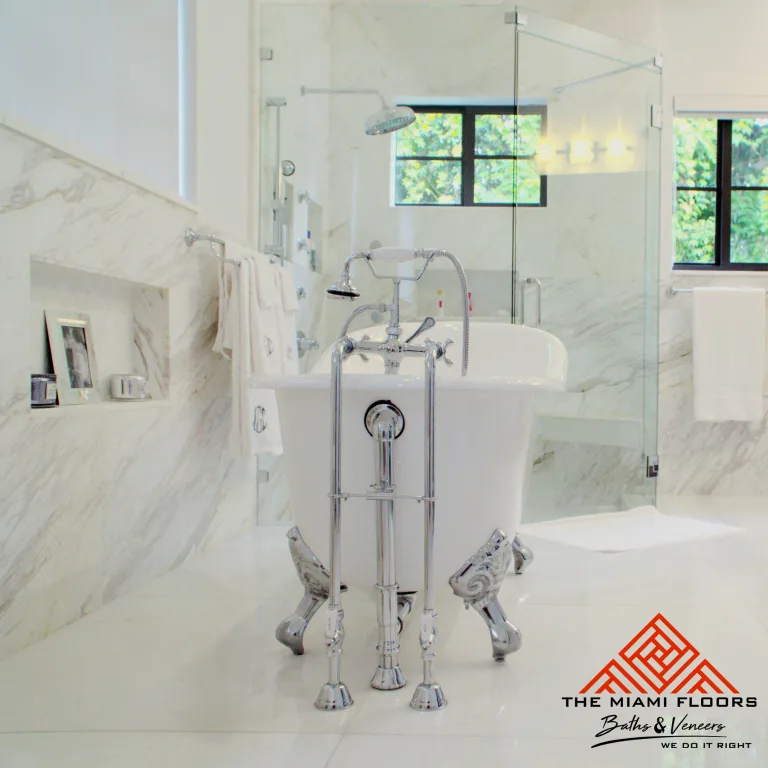 Miami's tropical climate necessitates bathrooms that can withstand time and humidity. Our Shower Waterproofing Services guarantee just that. Beyond the visible beauty of tiles and fixtures lies our intricate waterproofing process, ensuring that moisture stays where it belongs, safeguarding your bathroom from potential water damage and mold growth.
Small Bathroom Remodeling
In Miami's diverse architectural landscape, not every bathroom sprawls over vast spaces. But size doesn't dictate style. Our expertise in Small Bathroom Remodeling transforms compact spaces into efficient and luxurious retreats. Using intelligent design solutions and space-enhancing techniques, we ensure every inch radiates sophistication, functionality, and Miami's unique flair.
Bathroom Wall Installation
Walls frame the narrative of your bathroom. With Miami's penchant for lively and bold designs, our Bathroom Wall Installation services are tailored to mirror this vibrancy. Whether envisioning intricate tile mosaics or seeking a minimalistic elegance, our team of flooring contractors ensures that your bathroom walls aren't just protective barriers but artworks in themselves.
Shower spaces are focal points in Miami's contemporary bathrooms. They demand a seamless blend of functionality and style. With our meticulous shower tile installation services, you can bask under the Miami sun and then step into a rejuvenating and captivating shower. 
Bathroom Floor Installers
The foundation of any striking bathroom is its flooring. Given Miami's humid climate, it becomes crucial to have moisture-resistant flooring tiles. Our dedicated team of bathroom floor installers brings a rich blend of craftsmanship and experience. From durable ceramics to elegant marbles, we ensure that every square foot speaks volumes about your taste while offering the durability you need.
Transform Your Space with Our Expertise!
Unparalleled Flooring & Tiling Expertise Just a Click Away
In the ever-evolving architectural landscape of Miami, the integrity of a home or commercial space often begins beneath one's feet. Though often overlooked, floor leveling forms the foundation of any robust and aesthetic flooring project. At The Miami Floors – Baths & Veneers, our expertise in Floor Leveling Services ensures that your spaces are visually appealing and rooted in structural soundness.
When to Use Our Floor Leveling Services?
Renovating or Reflooring: Whether you're giving your Miami home a fresh look or upgrading your commercial space, a level foundation is essential. Before laying down new tiles, hardwood, or any other flooring type, ensure the base is even and sturdy.

Visible Slopes and Dips: If you notice unevenness, visible slopes, or depressions while walking across a room, it's a clear indication that your floor needs attention.

Cracking Tiles or Flooring Material: Cracks can often be a symptom of underlying unevenness. Before replacing the damaged sections, addressing the root cause with floor leveling can save future costs and hassles.

Doors that Jam or Don't Fit Properly: Often, uneven floors can lead to doors that either stick, don't open smoothly, or have gaps beneath them. This can be a sign that the floor isn't level in that area.

Planning to Install Delicate Flooring: Materials like marble, porcelain, or certain types of wood require a perfectly level surface to prevent chipping or cracking. If you're considering such materials, ensure your floor is primed to perfection.

Water Pooling in Certain Areas: Especially in Miami's humid climate, any stagnant water can be detrimental. If water tends to pool in certain spots, it might indicate a leveling issue.

Comfort and Aesthetics: Beyond the functional signs, the sheer comfort of a level floor and the visual appeal it brings to spaces is undeniable. For an elevated living or working experience, periodic leveling can be invaluable.
Before envisioning a stunning new floor, the remnants of the old often need to be cleared away. At The Miami Floors – Baths & Veneers, our team of flooring contractors specialize in seamless Tile Removal & any kind of Floor Removal. From tiles that have stood the test of time to modern surfaces that need updating, our expert contractors ensure an impeccable removal process, setting the stage for your next flooring masterpiece.
Why Choose Us for Your Floor Removal Project?
The process of floor removal is more than just physical labor—it requires precision, expertise, and an understanding of the unique Miami architectural landscape. Here's why our services stand out:
Eco-Friendly Machines: In a city as environmentally conscious as Miami, we employ top-of-the-line eco-machines for all our removal projects. These machines ensure efficient tile removal and other flooring types with minimal environmental impact.

Debris Disposal: Floor removal inevitably results in debris. But with us, you won't have to give it a second thought. Our team handles the careful and environmentally-responsible disposal of all debris, ensuring your space is clean and ready for its next transformation.

Preparation for New Installations: Removal is just the first step. We go beyond just taking out the old floor. Our experts meticulously prepare the surface, ensuring it's primed and ready for whatever flooring project you envision next.

Experience & Expertise: In the evolving world of Miami interiors, having a team that understands both the timeless and the trendy is invaluable. With years of experience under our belt, we've mastered the art and science of floor removal.
With every project, our goal remains consistent: to provide Miami homes and commercial spaces with unparalleled floor removal services. From the initial assessment to debris disposal, every step with The Miami Floors – Baths & Veneers echoes professionalism, precision, and passion. As your trusted partner, we aim to transition your space smoothly, making way for new beginnings and impeccable floors.
Shower Waterproofing using Schluter
A luxurious shower space is more than just its visible aesthetics; it's about the underlying technology that ensures its longevity and functionality. At The Miami Floors – Baths & Veneers, we recognize the significance of waterproofing, especially in areas as moisture-prone as bathrooms. That's why we've mastered the art of shower waterproofing using the esteemed Schluter technologies.
Why Choose Our Schluter Waterproofing Services?
Waterproofing is the silent hero behind every elegant bathroom, and with Schluter technologies in our arsenal, we at The Miami Floors – Baths & Veneers elevate this unsung hero to superstar status. Whether you're constructing a new bathroom, renovating an existing one, or seeking to waterproof another area of your property, our expertise guarantees a leak-free future. Experience the merger of technology and craftsmanship, and gift your property the protection it deserves.
Schluter Expertise: As with all things, mastery lies in the details. We are not just familiar with Schluter technologies; we are experts. Our team undergoes rigorous training, ensuring that every waterproofing project adheres to Schluter's high standards.

Warranty and Peace of Mind: Our confidence in our craftsmanship using Schluter techniques allows us to offer a comprehensive warranty. We ensure that your bathroom stands resilient against potential leaks for years, providing not just a functional space but peace of mind.

Beyond Just Bathrooms: While showers and bathrooms are common spaces for waterproofing, our proficiency doesn't stop there. Whether it's a kitchen, a laundry room, or any other area in your property susceptible to moisture, our Schluter waterproofing services extend their protective embrace, ensuring each space remains moisture-free.
Don't just dream about the perfect space; make it a reality!
We are here to help. 
At The Miami Floors – Baths & Veneers, our mission transcends beyond just offering flooring and tiling services. We aim to transform spaces, bringing visions to life and turning houses into homes filled with memories and moments.
Our commitment begins with understanding your unique preferences and needs. We believe every tile, plank, or veneer placed should resonate with the homeowner's personality, echoing their style and aspirations. With every project we undertake, our goal is to fuse functionality with aesthetics, ensuring that our craftsmanship enhances the beauty of your space and its longevity.
But our mission isn't solely bound to materials and craftsmanship. It is about building relationships. As flooring contractors in Miami, we prioritize trust, transparency, and timely deliveries, ensuring our clients are always in the loop and satisfied.
Insights & Inspiration - Our Blog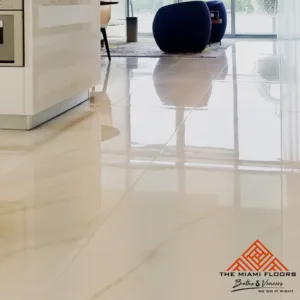 Transforming Homes with Artful Craftsmanship and Expertise When homeowners across Miami seek to enhance their living spaces, they consistently turn to The Miami Floors – Baths & Veneers. We are setting new benchmarks in home renovations as a team of dedicated professionals committed to artistry, innovation, and quality service. If you need flooring contractors in Miami, we are the best choice. Our Story Home remodeling can be daunting. The myriad of flooring options and many contractors make decision-making an overwhelming task. However, regarding quality and assurance, the choice is simple—The Miami Floors – Baths & Veneers. As one of the leading flooring contractors in Miami, we have been transforming homes and commercial spaces with our top-notch services. From selecting premium materials to meticulous installation, we raise the bar in Miami tile flooring installations. Exceptional Craftsmanship Our skilled team of flooring installers at Miami Floors – Baths & Veneers are experts in their craft, transforming spaces into visually stunning and functional living areas. Our impressive portfolio consists of diverse projects, each reflecting a unique blend of aesthetics and functionality. No project is too small or too big. Whether you're considering a compact bathroom upgrade or an extensive home renovation, our expertise in tile installation ensures a seamless and breathtaking transformation. In Pursuit of Excellence A relentless pursuit of excellence is the driving force behind our brand. It's why we've become a renowned name for flooring contractors in Miami. Meticulous in our approach, reliable service, and value our client relationship, we strive to exceed expectations every time. Certified and Insured Flooring Contractors Trust is paramount in our business. We offer peace of mind and superior service as an insured and certified flooring contractor in Miami. Our multiple certifications testify to our in-depth knowledge and adherence to industry best practices, ensuring that you're in good hands with us. Customer Satisfaction at Heart
Read More »
Ready for a Stunning Transformation?
Your dream space is just a click away. Begin with our FREE expert consultation!"