Need some help with your bathroom's project?
We are experts in tile installation, shower systems, and water-proofing. Our team of professionals will work with you to design and install the perfect bathroom for your home.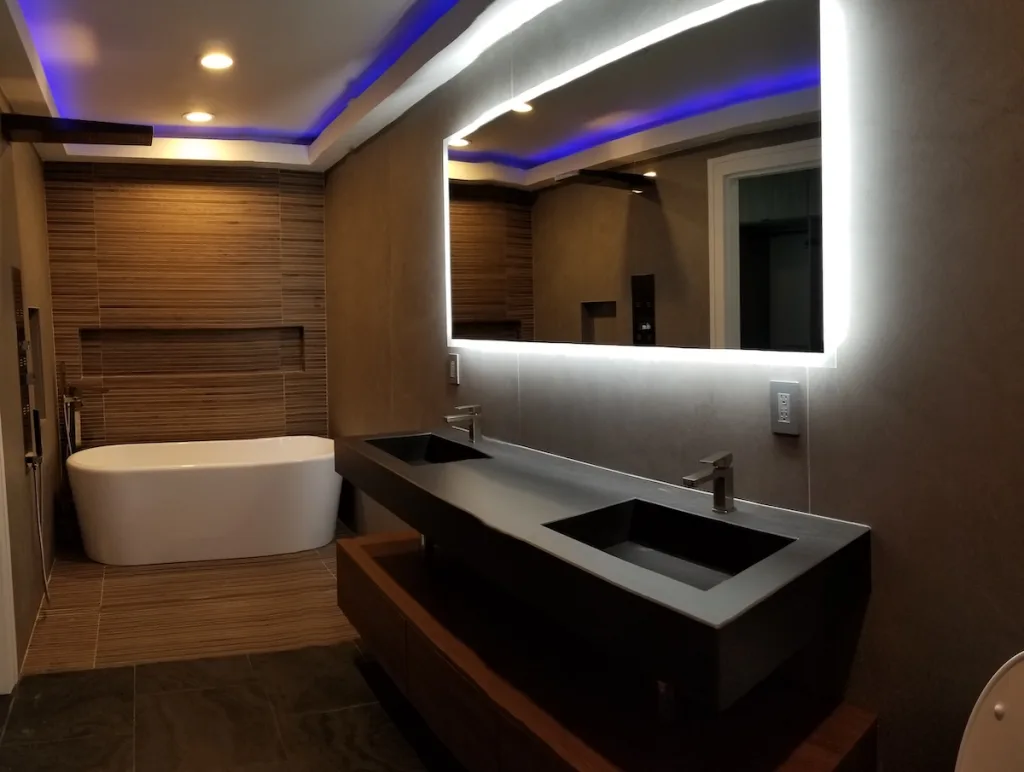 Request a free on-site consultation from Miami Floors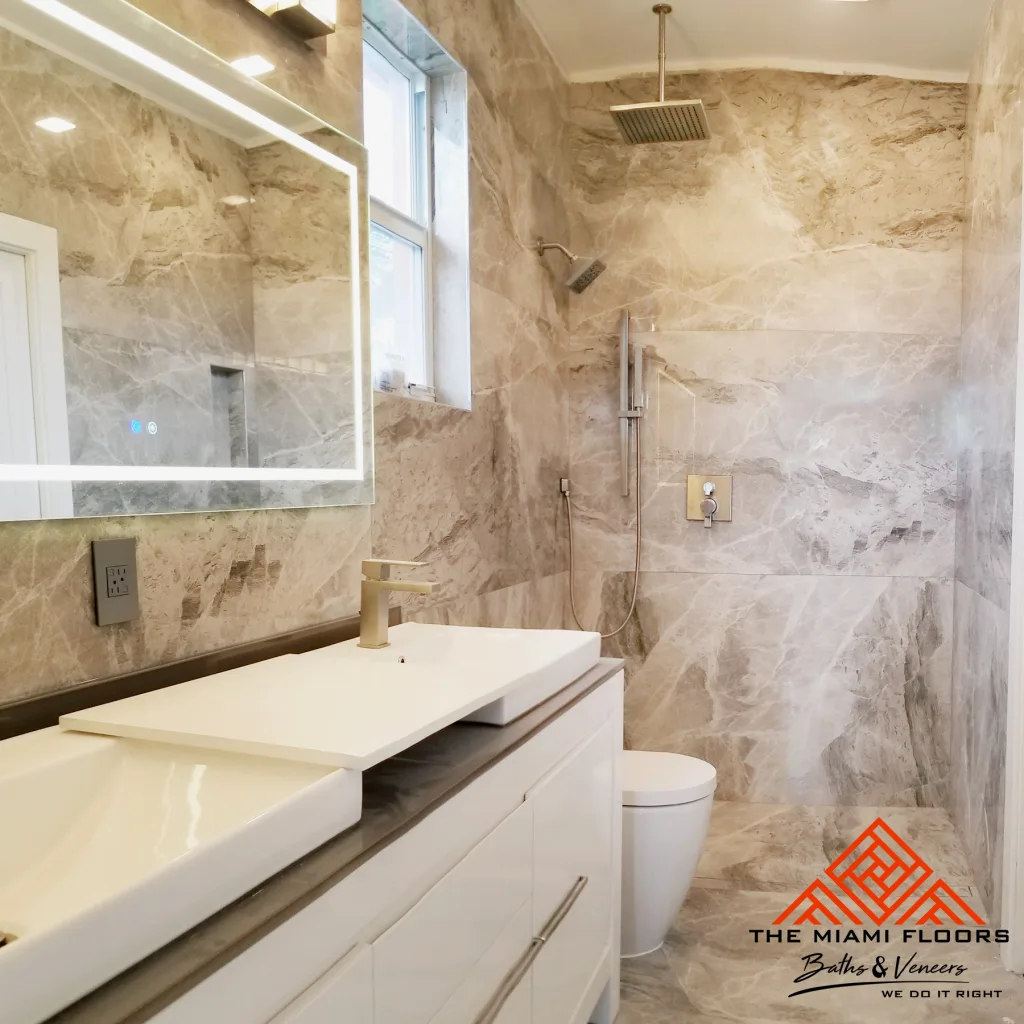 A beautiful and functional bathroom is essential for any home
A bathroom is a place where you can start and end your day with comfort, relaxation and rejuvenation. If you're tired of your old bathroom, or if you simply want to upgrade the look and feel, a bathroom renovation is the perfect solution.
We offer financing options!
Can't pay now? No worries.
Discover Our Range of Bathroom Solutions
We offer a variety of bathroom solutions to meet your specific needs and desires. From tile installation to shower systems and waterproofing, our team of experts has the knowledge and experience to bring your bathroom renovation vision to life.
Contact Us Today 
You can take the first step towards your dream bathroom by scheduling a free on-site consultation with us. Our team will work with you to understand your specific needs and desires and provide you with a personalized estimate.
The Miami Floors is Ready
To Help Today
We have more than 1 million square feet of tile installation experience.
Professionalism and Experience
We have more than 20 years of experience in the tiling industry. We improve ourselves every day and count on multiple recognition that certificates our knowledge.
We have hundreds of happy clients because we work to translate our customer's ideas into stylish results.
Project Management
We will assign a project manager and other staff members as required to effectively manage the construction process
Coordination Process
During the development of any project, the coordination of the trades is an integral part of the process. We'll be in continuous communication, so you'll always be updated about the project.
Reporting and Cost Control
During the construction process, we will provide up-to-date information concerning changes that have occurred.