With its soaring temperatures and high humidity, Miami can be challenging when selecting durable, weather-resistant materials for your home renovation. One area that you'd want to lavish special attention on is your backyard. Turning it into a stunning oasis requires wise choices, especially regarding tile installation.
Why Tile Installation?
Tiles have been a favorite among homeowners in Miami due to their ability to withstand the city's unique weather conditions while adding a touch of class and sophistication to the look and feel of your backyard. The two main factors to consider when selecting the best tiles for your Miami-based home are:
Durability: The tiles should withstand intense heat, high humidity, and frequent rain.
Aesthetics: They should align with your style and enhance the overall look of your backyard.
Keeping these factors in mind, The Miami Floors – Baths & Veneers has created a fine-tuned list of the top tiles for your backyard oasis that align best with Miami's weather conditions:
1. Porcelain Tiles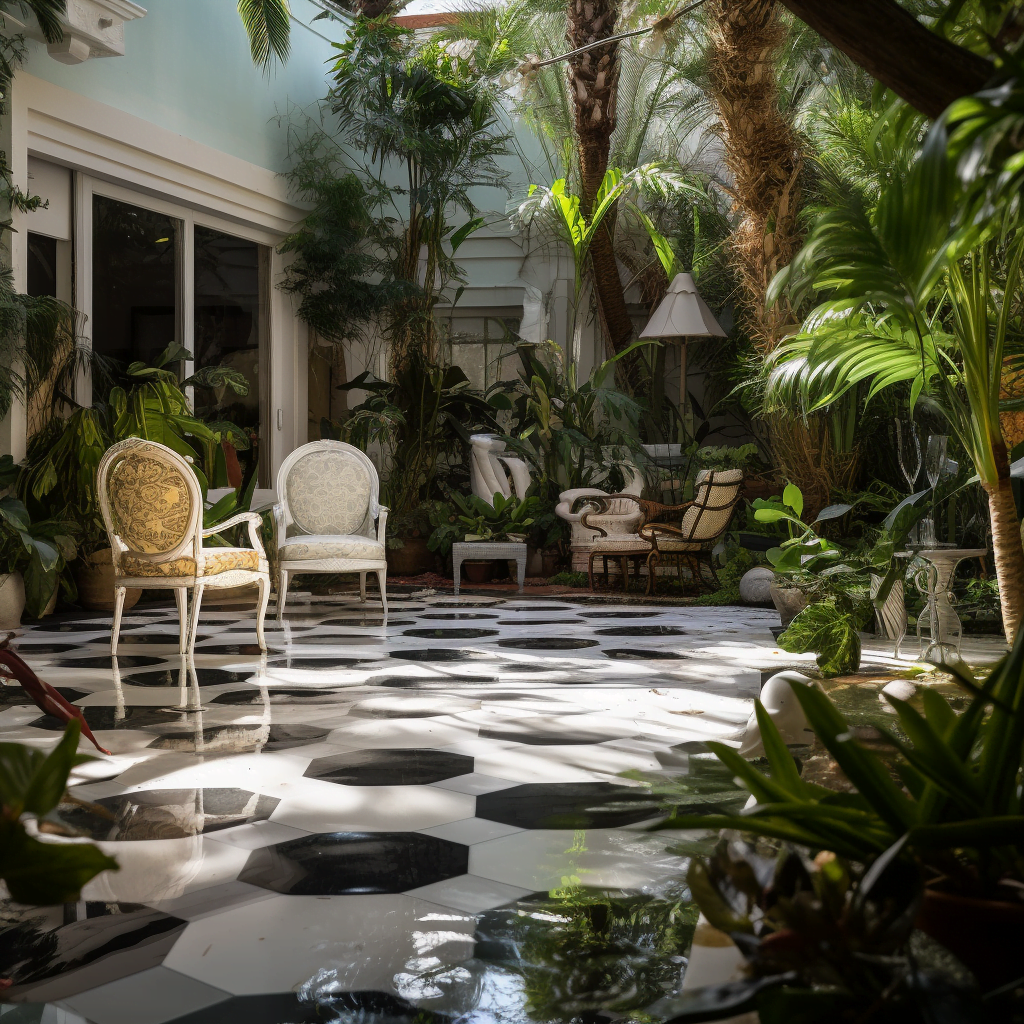 Porcelain is a robust and wear-resistant material known for its low water absorption rate, making it an excellent choice for Miami's high humidity. These tiles come in various designs, giving you a wide range of aesthetic options.
2. Ceramic Tiles
Though not as resilient as porcelain, ceramic tiles are a budget-friendly option. They are easy to install and maintain. Plus, ceramic tiles are available in numerous designs and colors and have pretty good resistance to Miami's tropical climate.
3. Quartzite Tiles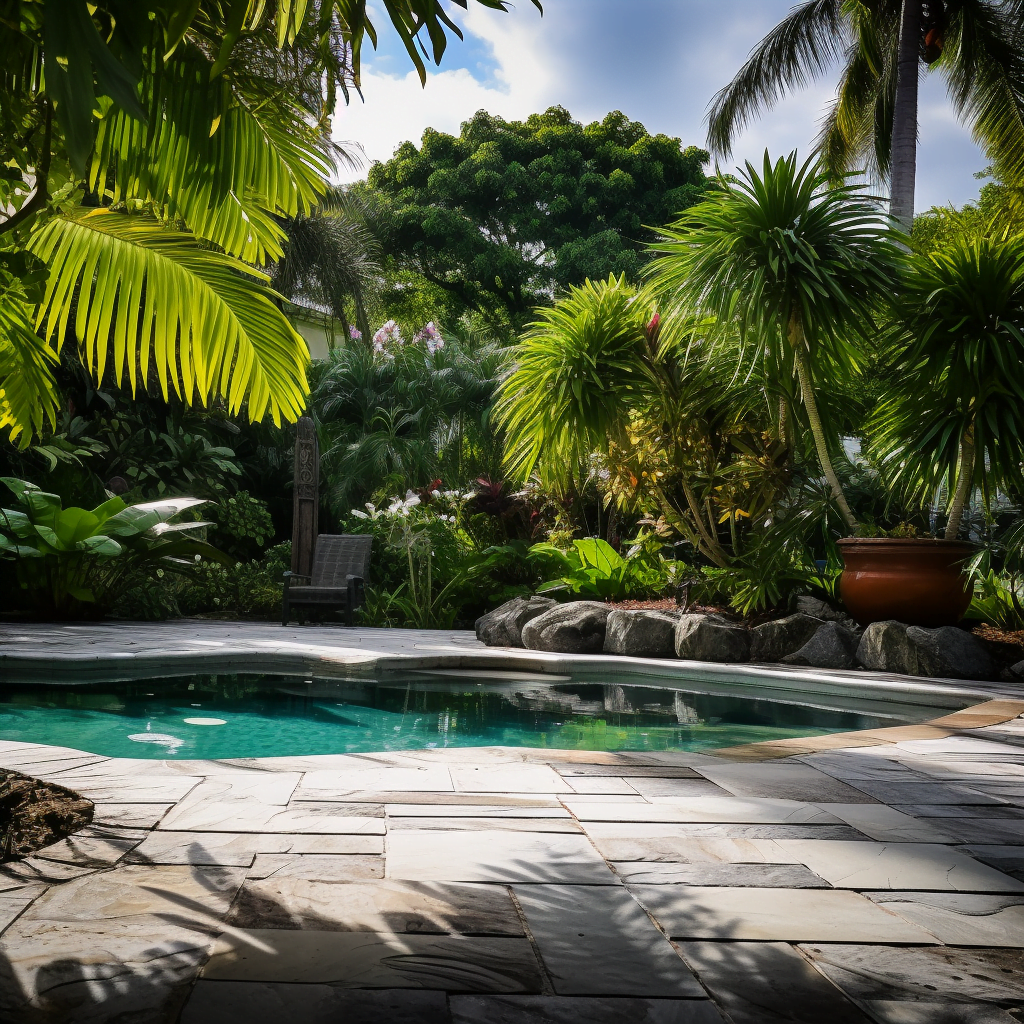 Nothing beats quartzite's beauty, strength, and elegance. Quartzite tiles are highly resistant to weather changes and are perfect for Miami's sunny days. Their natural colors and shiny appearance add to your backyard's beauty.
4. Travertine Tiles
Travertine tiles are another excellent option due to their heat resistance and unique, warm earth tones—perfect for reflecting Miami's sunny vibe. A sustainable choice, these tiles guarantee long-lasting beauty and durability.
5. Slate Tiles
Slate tiles are both slip-resistant and weather-resistant, making them a reliable choice for Miami homes. Their unique color mix adds to their appeal, making your backyard look stylish.
Conclusion
The proper tile installation can make a huge difference in crafting your dream backyard oasis. Each of these tile options offers a unique combination of durability, aesthetic appeal, and versatility.
Are you planning a backyard renovation in Miami? Need professional assistance? Contact Miami Floors – Baths & Veneers or give us a call at (786)-230-0558. Our experienced team of Tile Installers in Miami is eager to make your backyard an oasis you'll love!