Relax & Refresh – Upgrade Your Shower Today!
No matter what type of shower system you have in mind, our professionals have the expertise to bring your vision to life.
From sleek and modern to classic and timeless, we have the knowledge and experience to install any shower system with precision and care.
Create Your Dream Bathroom Now!
Get the bathroom of your dreams with our professional shower system installation services
Unlock the full potential of your bathroom with a stunning shower system
Your bathroom is more than just a room for getting ready in the morning or washing up before bed. It's a place where you can relax, unwind, and escape daily life's stress.
With the right shower system, you can take your bathroom to the next level and create the ultimate spa-like experience.
We have financing options!
Bring your bathroom vision to life with our expert shower system installation services
Transform your daily routine into a relaxing escape
A stunning shower system not only enhances the look of your bathroom but it also elevates the functionality and overall comfort of your daily routine.
With features like multiple showerheads, body jets, and steam generators, a high-quality shower system can transform your bathroom into a haven for relaxation and rejuvenation.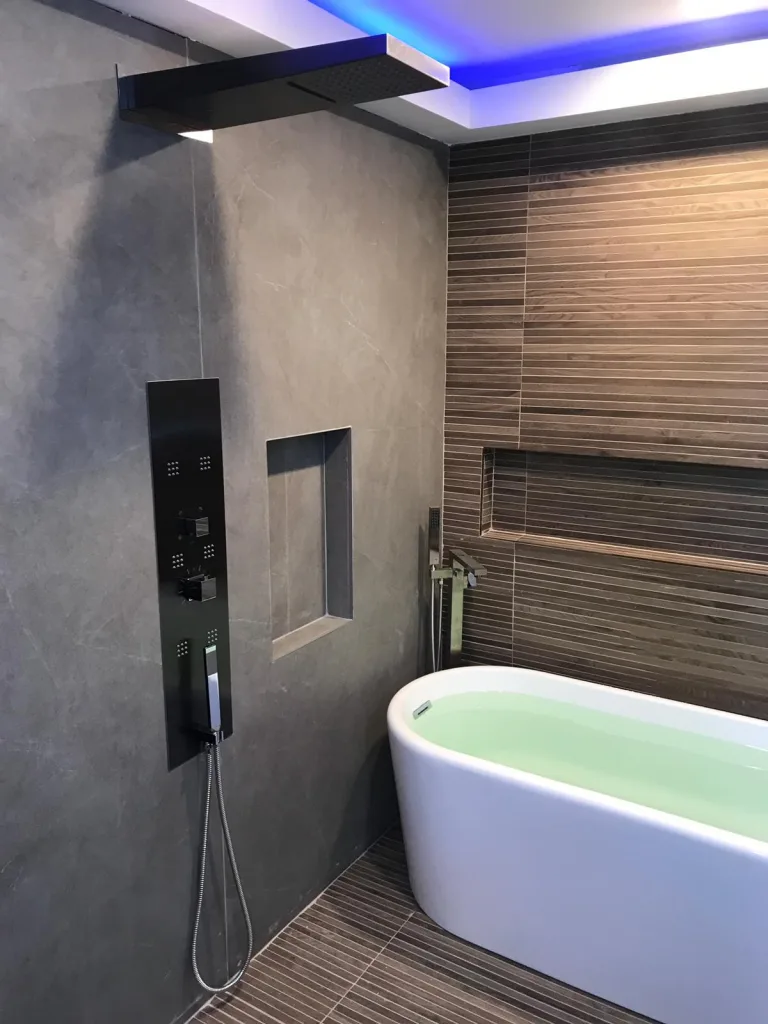 The Miami Floors is Ready
To Help Today
Say goodbye to ordinary showers and hello to a luxurious spa-like experience
Professionalism and Experience
We have more than 20 years of experience in the tiling industry. We improve ourselves every day and count on multiple recognition that certificates our knowledge.
We have hundreds of happy clients because we work to translate our customer's ideas into stylish results.
Project Management
We will assign a project manager and other staff members as required to effectively manage the construction process
Coordination Process
During the development of any project, the coordination of the trades is an integral part of the process. We'll be in continuous communication, so you'll always be updated about the project.
Reporting and Cost Control
During the construction process, we will provide up-to-date information concerning changes that have occurred.