The Maimi Floors, a Miami-based Flooring Specialist contractor, provides tile home-related renovation and remodeling services; we have always focused on diversity in home and design décor ideas. Creating beauty and excellence in display both indoors and outdoors. Our customers are like partners with whom we develop a relationship built on trust while exploring the finest and best quality in the industry.
Your trust and satisfaction drive us to deliver better each day. At The Miami Floors – Baths & Veneers, our work speaks through the experiences of our esteemed clients. Dive into their stories and understand why we are the choice for many regarding Flooring and Tiling in Miami.
It is to assist in creating our customers' vision and help put the perfect final touch on any tile project. We are always ready to offer helpful suggestions about arrangement, materials, and maintenance to help our customers create that dream room from start to finish.
We prefer to maintain relationships with our clients even after a project is completed.
You can also share your thoughts, ideas, and experiences with other homeowners through Social Media outlets.
Once the beautiful bathroom is finished or your dazzling den is done, feel free to share pictures so others can be impressed too.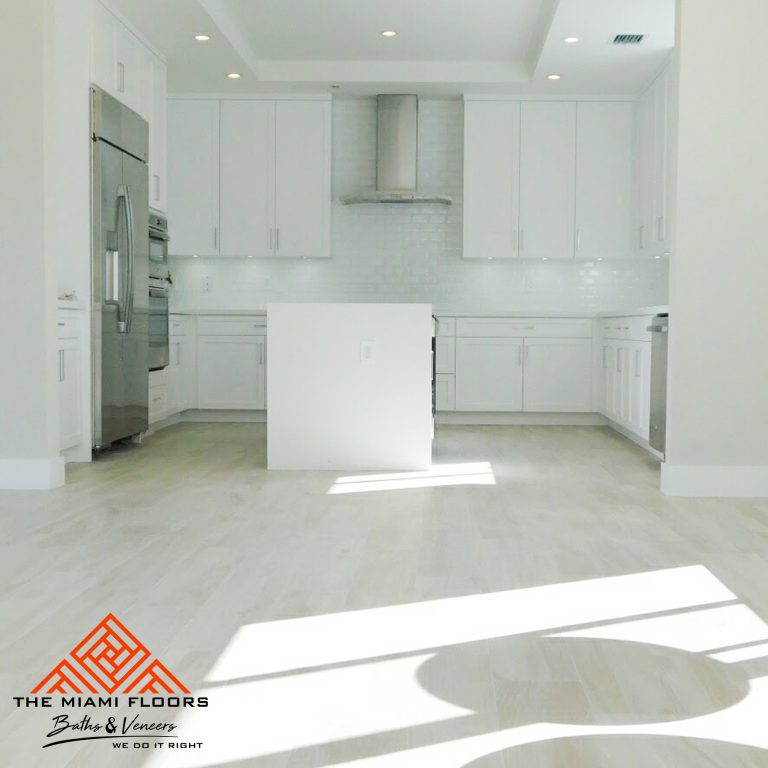 We want you to know that we aim to focus on having your project done according to your schedule, preventing any frustrations or feelings of remorse for making the wrong choice by choosing our Company as your dedicated Tile Flooring Contractor.
Transform Your Space with Our Expertise!
Unparalleled Flooring & Tiling Expertise Just a Click Away